株式会社門井商店
//
Kadoi Co.,Ltd.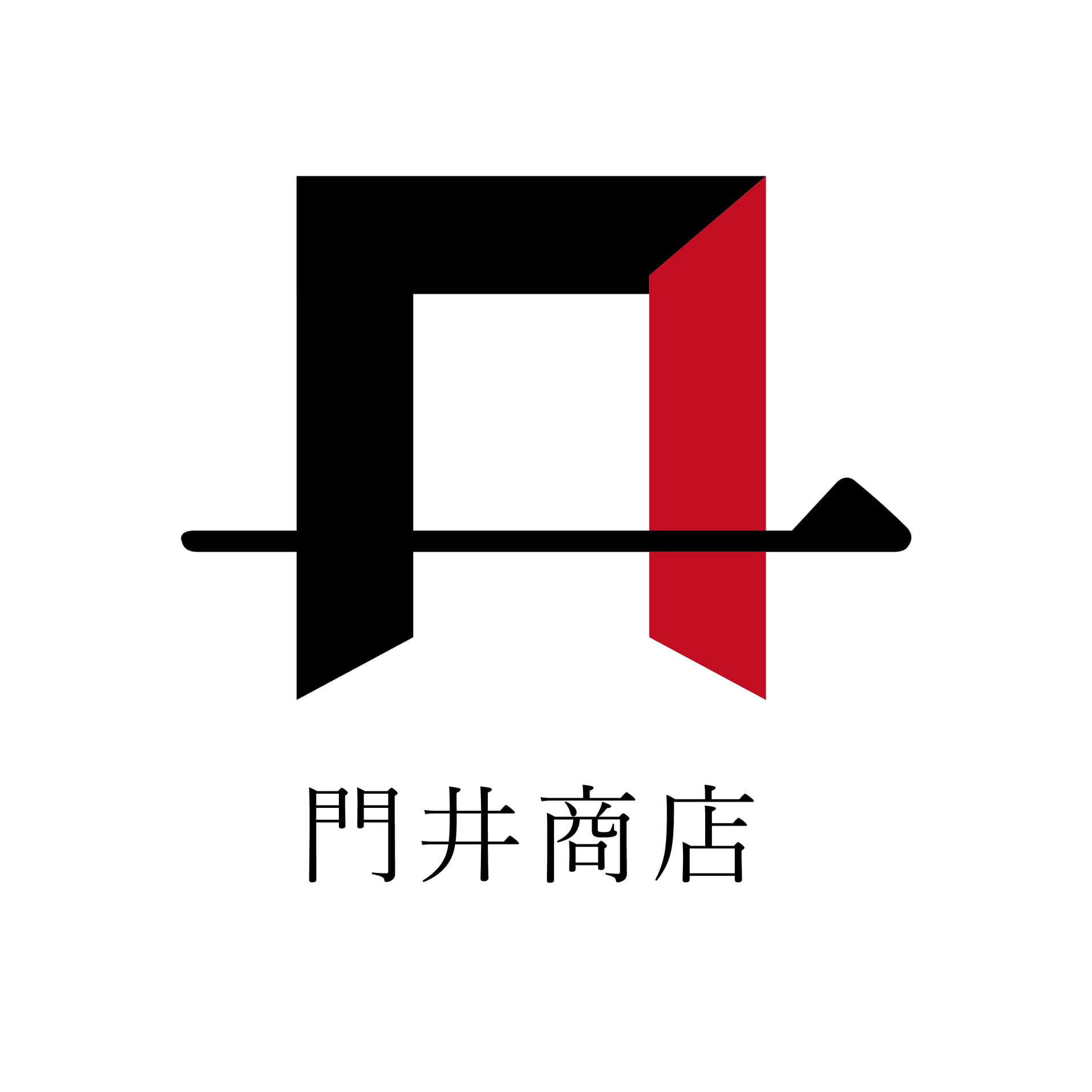 門井商店ロゴデザイン
調味料&食品原料の製造メーカー「株式会社門井商店」さまのロゴデザインをさせていただきました。
門井商店さまはひと手間かけた手作り感のあるオリジナルの調味料を開発されており、日本の食文化のすばらしさを日々発信しています。その活躍は日本国内に留まることなく、世界中から注目が集まっております。
創業45年、世界を視野に入れてビジネスを展開していくにあたり、家紋のようにシンプルで日本らしいロゴにリニューアルしたいと弊社にご依頼いただきました。
『日本人の研ぎ澄まされた味覚の素晴らしさ』や、『門井商店さまで手間ひまを惜しまず開発された調味料のクオリティの高さ』、などが一目で伝わるようにと考え、採用されたのがこちらのロゴマークです。
日本的で洗練された漢字の美しさを際立たせ、「門」の文字をアレンジしてデザインいたしました。
余談ですが、こちらのロゴ、なんと新幹線の窓からばっちり見える社屋の壁面に取り付けられています!
機会があれば、福山~新倉敷間で探してみてくださいね♪
>株式会社門井商店さまWeb site
https://www.kado-e.co.jp/
Kadoi Co.,Ltd.'s Logo Design
Ropolo Design worked with Kadoi Co.,Ltd., producers of Japanese-style ingredients and foodstuffs, to produce their original corporate logo.
Kadoi built their brand on an attention to quality and devoting themselves to taking the extra step to manufacture products that embody the spirit of Japan's rich food culture, and in so garnering themselves both domestic and international acclaim.
We were tasked with creating a logo that evokes both their 45-year history and Japanese legacy while also supporting their global enterprise vision.
Conceptually, the logo's intent is to communicate ""the Japanese people's finely honed sense of taste,"" and that ""Kadoi spares no effort to produce ingredients of the highest quality."" In this effort, we chose to modify Kadoi's namesake Kado(門) to serve as the logo, highlighting the beauty of kanji arranged in a Japanese way.
By the way, next time you find yourself on the bullet-train, check the scenery between Fukuyama and Shin-Kurashiki! You should be able to see the logo proudly adorning Kadoi's head office on the way to your next trip♪
>Kadoi Co.,Ltd. Web site
https://www.kado-e.co.jp/